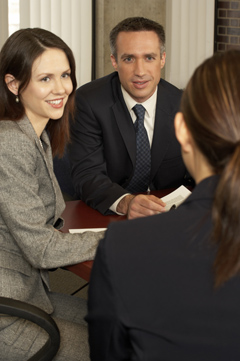 Partner Program
Does your company deal with businesses that are in need of payment processing services?  If so, we'd like to partner with you.  Whether you are seeking additional revenue from your existing client base or would like to add value to your products and services, or both, Merchant Financial Services can offer a custom solution to achieve your goals.
Our current partners include web hosting/design services, franchise organizations, industry associations, banks and software developers.
Agent Program
Our Agent Program is designed to give you all the resources and flexibility you need to be successful.  Earn generous commissions for selling our products and receive residual income for every merchant that you sign up.
As an authorized agent of Merchant Financial Services you will have complete control of your operation branded with a name that is recognized as an industry leader.
Referral Program
Much of our success is due to referrals from our existing merchants and word of mouth.  You can earn referral fees simply by introducing our services to your friends, family and associates.  If you know a business owner that needs to accept credit cards, or one that could benefit from lower rates, do them a favor and refer them to Merchant Financial Services.  Contact us with the information and we will take care of the rest.
Partner solutions
More businesses than ever are ready to sell their products on the internet and over 100,000 new businesses are formed in the United States every month.
Most businesses need to accept credit cards to be competitive in today's business world.  Customers are looking for a fast, easy, affordable solution to their payment processing needs.
As a Merchant Financial Services reseller, you'll find yourself ready to offer one of the best possible payment processing solutions in the industry today.